Local Attractions near Hale Village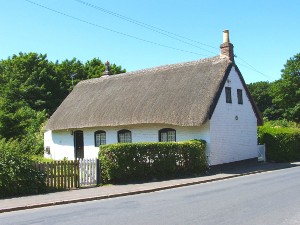 Hale Village lies on the North bank of the River Mersey near to the city of Liverpool. The list of attractions close by and further afield are endless. Here are a few of our favourites. If you have a particular area of interest please get in touch and we would be delighted to advise you of something suitable in the area.
The Childe of Hale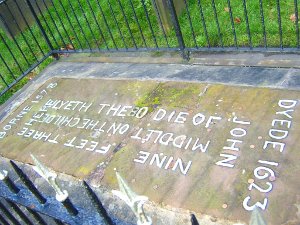 Hale Village is probably most famous for The Childe of Hale. A very tall man who is buried in the local churchyard. His name was John Middleton. The tombstone says "Here lyeth the bodie of John Middleton the Childe of Hale. Nine feet three. Borne 1578 Dyede 1623"
Hale Marsh and Pickering's Pasture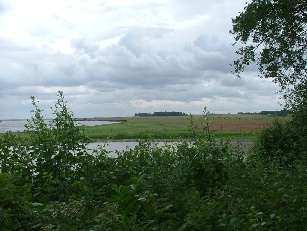 Hale Marsh and Pickering's Pasture are located to the east of Hale Village between Hale and Widnes. Note that there is no access on to the marsh itself, which can be viewed from Withins Way from Hale Village and from the road between Hale and Halebank, and from the hide at Pickerings Pasture LNR Halebank.
A feature of the marsh is the duck decoy. One of a small number still in existence in the U.K. Halton Rangers organise occasional public visits places are limited and need to be booked in advance.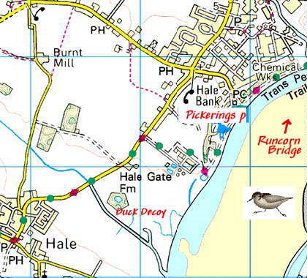 Nearby Pickering's Pasture a former land fill site has been reclaimed and an excellent wildlife area created in its place. The reserve has wide views across the River Mersey and offers great opportunities for birdwatching. It is a peaceful place where people can enjoy quiet walks, picnics and wildlife watching.
Thanks to RSPB Liverpool ,multimap and hale estates/pickering pasture Local Nature Reserve for the above information. Images must not be used without permission of the owners.
Mill Wood and Alderwood
One of only two sites in the Liverpool area classified as Ancient Woodland. Part of the Mersey Forest (On the Mersey Forest website select Things to do, Walks, Woodland and search for Mill Wood), a network of woodlands and green spaces spread across Merseyside and North Cheshire.
Wildflower Line and Halewood Park
If you prefer Cycling then an easy 9 mile ride can be had along the former Cheshire Lines Committee Railway. Included on the route is the National Wildflower centre, open from April til September
Speke Hall
Speke Hall is a superb Tudor house with rich interiors and fine gardens. There are also some great countryside walks with panoramic views over the Mersey Basin towards North Wales.
Norton Priory
Norton Priory Museum and Gardens is a great day out with an award winning museum, excavated medieval ruins, St Christopher statue, walled garden and extensive woodland and sculpture trail.
---
General Tourist Information Sites
Local Businesses
Novartis - Speke Boulevard
Shop Direct - Mersey Estuary park
Jaguar/Land Rover - Speke Boulevard
Other websites
Hale Village Online Many thanks go out to William from Hale Village online for kindly providing the Childe of Hale photos on this page.